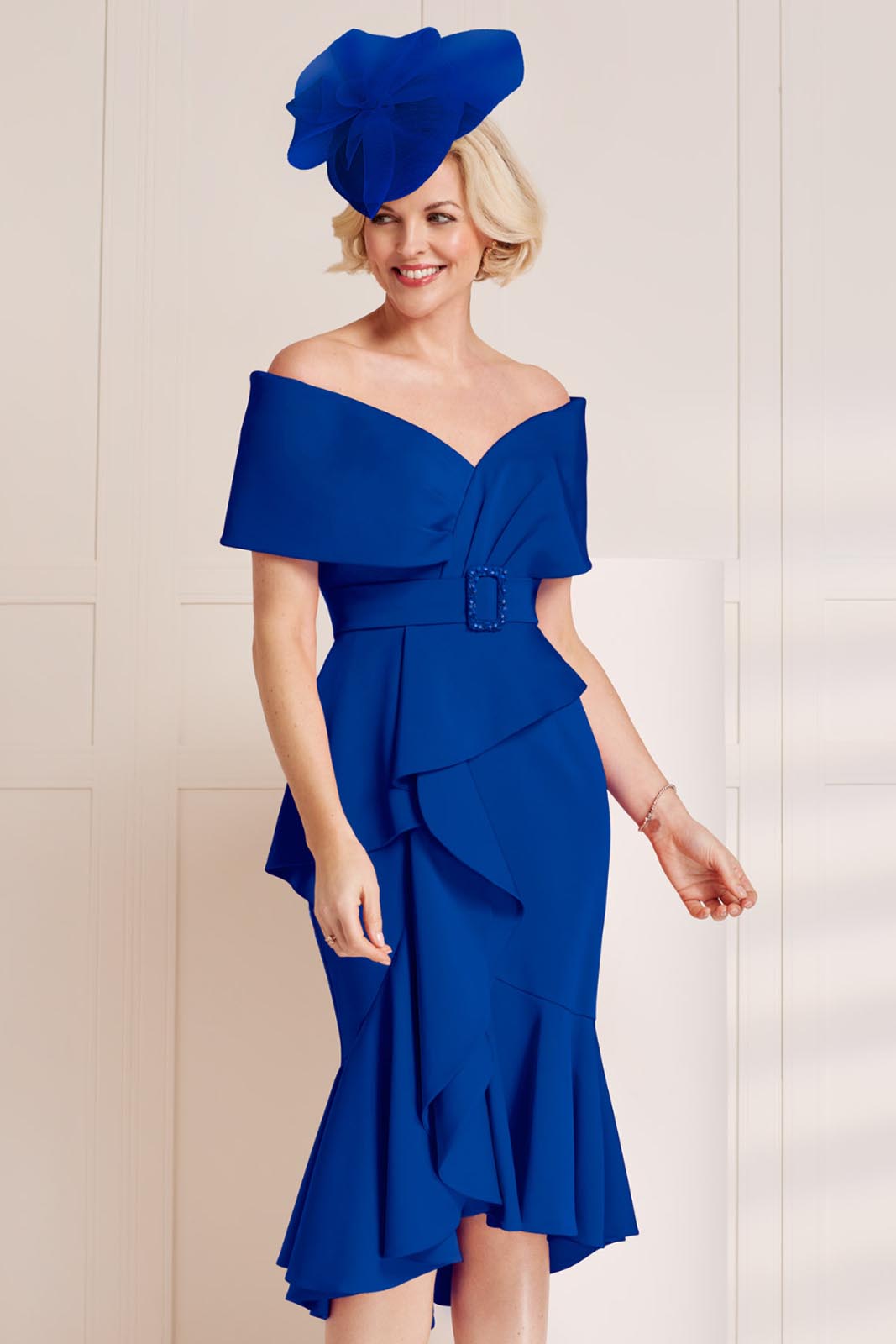 John Charles 66416 Crepe & Beading
Regular price
$0.00
/
Tax included.
---
John Charles 66416: A Modern Classic - Bardot Dress with a Twist
Introducing the John Charles 66416 dress, a captivating ensemble that exudes modern elegance. This sensational cobalt dress is designed with an alluring bardot wrap-over bodice that effortlessly combines with a fluted skirt, while the statement beaded buckle adds a touch of opulence. A dress that epitomizes sophistication and style, it is perfect for both formal occasions and special celebrations.
Alluring Bardot Wrap-Over Bodice
The 66416 dress features a bardot wrap-over bodice that accentuates the neckline and shoulders. This eye-catching design creates a flattering silhouette that speaks to grace and femininity. With its wrap-over detail, the dress offers a contemporary twist on the classic bardot style.
Elegant Fluted Skirt
Complementing the bardot bodice, the fluted skirt adds an air of refined elegance to the ensemble. The flow and structure of the skirt are designed to move with grace, adding a sense of poise to your every step. The subtle flair of the fluted design ensures a balanced and harmonious look.
Statement Beaded Buckle
One of the standout features of this dress is the exquisite beaded buckle that adorns the waist. This decorative element not only adds an additional layer of sophistication but also accentuates the waistline, creating a beautifully defined shape. The intricate beadwork reflects meticulous attention to detail and adds a touch of glamour to the dress.
Vivid Cobalt Color
The choice of cobalt as the color for this dress is both striking and classy. The rich hue symbolizes depth and sophistication. Cobalt is a color that is effortlessly regal and is bound to make a statement at any event.
Perfect for Any Elegant Occasion
Whether attending a wedding, a gala, or any event where elegance is key, the John Charles 66416 dress is the ideal choice. The combination of the bardot wrap-over bodice, the fluted skirt, and the beaded buckle create a silhouette that is both timeless and contemporary.
Pair this dress with elegant accessories and let the John Charles 66416 dress speak to your impeccable taste and sophisticated style.