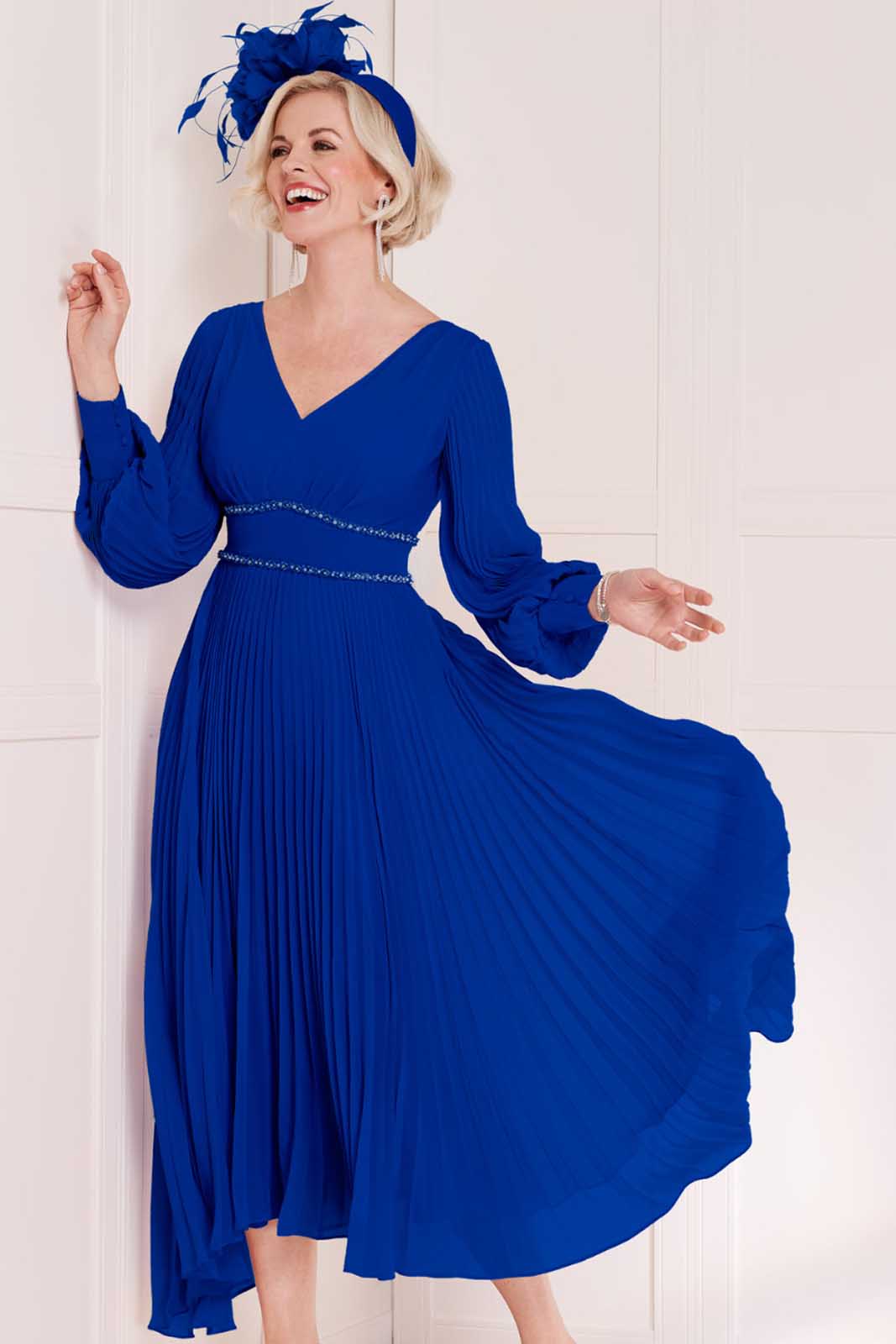 John Charles 66412 Chiffon
Regular price
$0.00
/
Tax included.
---
John Charles 66412: Elegance Reimagined in Plisse Chiffon
Presenting the enchanting John Charles 66412 dress, where classic elegance meets contemporary style. This cobalt-hued masterpiece, crafted from delicate plisse chiffon, boasts an asymmetric hem plisse skirt and blouson sleeves that are a sight to behold. Paired with John Charles' signature beading, this dress is an epitome of sophistication and grace.
Stunning Asymmetric Design
The captivating asymmetric hem of the plisse skirt is a statement in itself, creating a visually appealing silhouette that is both dynamic and graceful. The flow of the fabric, combined with the intricate pleating, adds depth and movement to the dress, ensuring you are the center of attention at any event.
Exquisite Blouson Sleeves
One of the defining features of the John Charles 66412 dress is the blouson sleeves. Made with plisse chiffon, these sleeves are sheer poetry in motion. The delicate fabric gathers at the cuffs, lending an ethereal and romantic charm to the ensemble. This detail balances the dramatic skirt and adds an air of regality to the look.
Signature John Charles Beading
To elevate the dress further, it is adorned with John Charles' signature beading. The beadwork showcases meticulous craftsmanship and adds a touch of glamour to the dress. Paired with the softness of the chiffon, the beading creates a harmonious and luxurious visual experience.
Vibrant Cobalt Hue
The choice of cobalt as the color for this dress is both bold and sublime. The vibrant hue reflects confidence and opulence. Whether under the soft lights of an indoor event or the golden glow of the sun, the color is bound to make a lasting impression.
The Ideal Choice for Any Elegant Affair
The John Charles 66412 dress is tailor-made for any sophisticated event. Whether it's a wedding, a cocktail party, or a black-tie event, this dress ensures you make an entrance with grace and style. Accessorize with refined jewelry and classic heels to complete your look.
Embrace the artistry and elegance of the John Charles 66412 plisse chiffon dress and let your style be an expression of timeless grace.