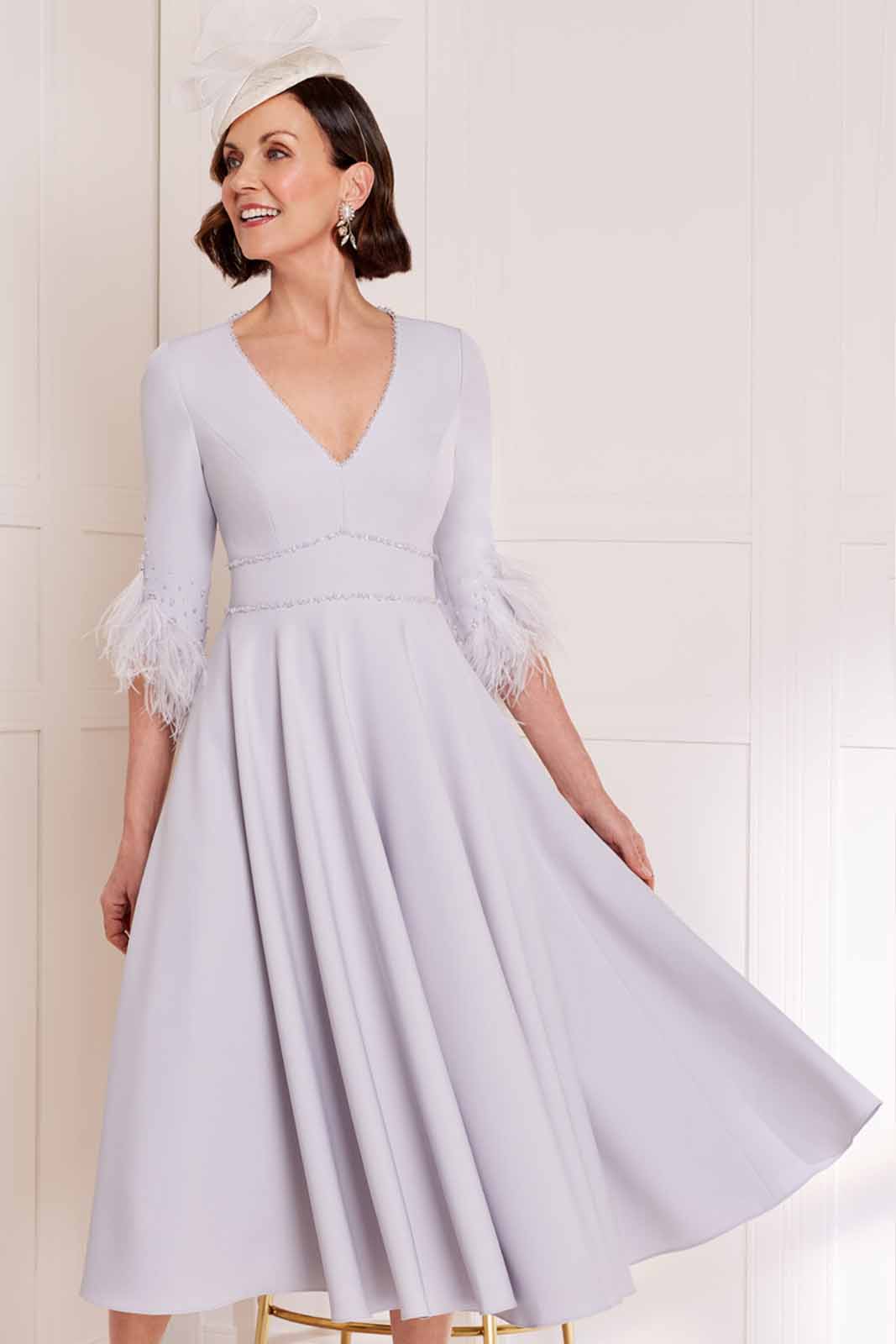 John Charles 29089A Crepe & Beading
Regular price
$0.00
/
Tax included.
---
John Charles 29089A: Unveiling Timeless Elegance in Silver
Introducing the John Charles 29089A - a dress that epitomizes grace, style, and luxury. Masterfully crafted from the finest materials, this dress seamlessly combines a flattering silhouette with intricate detailing, creating an ensemble that resonates with poise and sophistication.
Flawless Draping & Feminine Silhouette
Exuding timeless elegance, the John Charles 29089A dress is cut to drape beautifully on the body. Its A-Line design creates a feminine and flattering silhouette that is both comfortable and luxurious. The fit is designed to celebrate your natural shape, ensuring you look and feel your best.
Exquisite Feather and Beading Detailing
What sets this dress apart is the signature beading and feather detailing on the cuffs. This exquisite embellishment adds a touch of glamour and opulence to the design, making it a true statement piece. The intricate detailing showcases expert craftsmanship and an eye for refined aesthetics.
Luxurious Experience
The John Charles 29089A dress is created for women who value quality, style, and elegance. The sumptuous fabric, combined with the impeccable detailing, makes this dress an experience to be relished. The radiant silver color further enhances the luxurious feel, making it a dazzling choice for any special occasion.
The Perfect Ensemble for Special Occasions
Whether you are attending a wedding, an exclusive event, or a gala, the John Charles 29089A dress is your perfect companion. The elegance of the A-Line silhouette, coupled with the unique feather and beading cuff embellishments, ensures that you make a grand entrance.
Pair this stunning dress with delicate jewelry and elegant heels to complement its innate beauty. Embrace the magnificence of the John Charles 29089A dress and let your elegance speak for itself.
Experience the epitome of luxurious elegance with the John Charles 29089A dress in Silver.