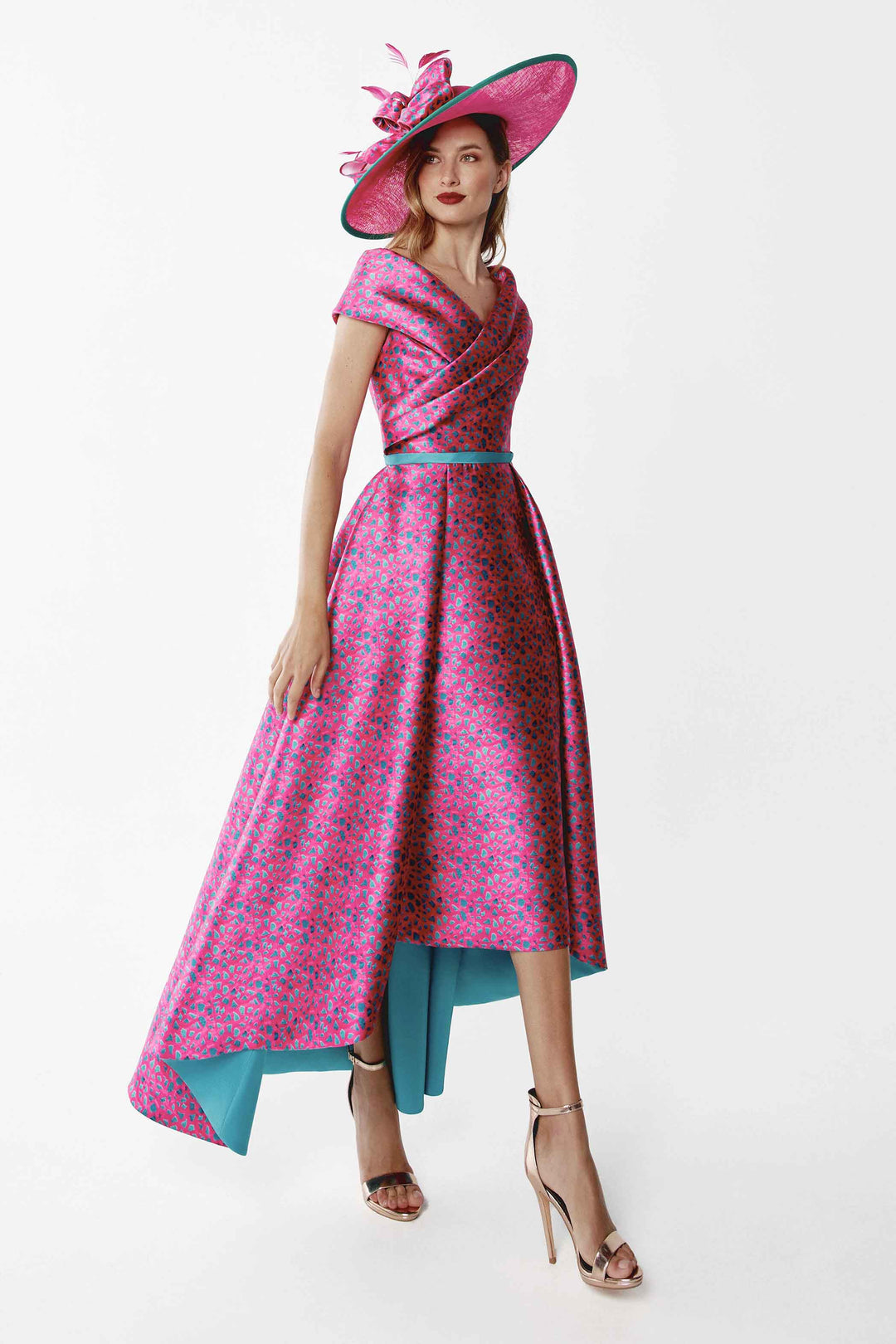 Gabriela Sanchez 7617 Unico Dress
Regular price
$0.00
/
Tax included.
---
Gabriela Sanchez: 7617
Colour: Unico
Introducing the
Gabriela Sanchez
7617 Unico Dress - an audacious and chic ensemble that guarantees to turn heads. This mid-length dress is crafted with a textured jacquard fabric, and is adorned with a vibrant bright pink and turquoise print, making it a showstopper for any special occasion.
One of the dress's defining features is its wide bardot collar that gracefully sits shoulder to shoulder. This design element not only adds a touch of sophistication but also beautifully frames the neckline, softening the bust. Your eyes are then drawn to the elegantly belted cinched waist that ensures a figure-flattering silhouette.
Adding to the allure is the dress's high low hem, which features striking, structured pleats. This dramatic silhouette is perfectly balanced by the structured shoulders, creating an air of regality. The full dip hem is not only eye-catching but adds a dynamic element as it gracefully moves with you.
The
Gabriela Sanchez
7617 Unico Dress is the epitome of bold elegance. Whether you're
mother of the bride or groom
, attending a wedding, a cocktail party or any formal event, this dress is sure to make a statement. Its combination of a vibrant print, refined silhouette, and exquisite detailing makes it a must-have for any fashion-forward wardrobe.
Complete the look with a pair of elegant heels and minimalist jewelry to let the dress take the spotlight. Experience the fusion of boldness and elegance with the Gabriela Sanchez 7617 Unico Dress.